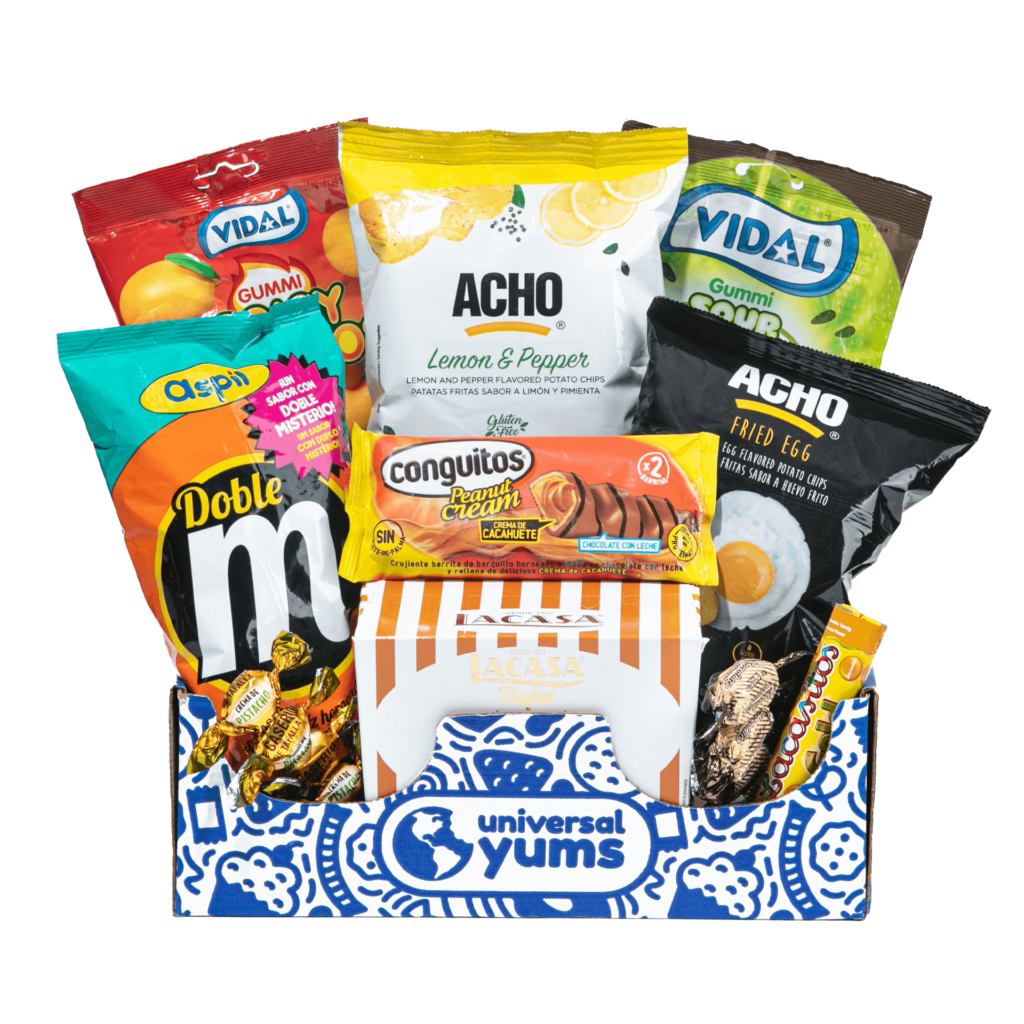 Explore
Spain
Get ready to strike gold in Spain! White chocolate caramel candies and fried egg flavored chips not only taste rich, but make you feel rich too!
What's in a box
A tasting experience
Laugh, savor, and debate yum vs. yuck as you taste test your way around the world.
Cultural exploration
Play trivia, learn snack history, and enjoy interactive games as our 12+ page booklet guides your journey.
Your new favorite snack
Fall in love with fan favorites like Swedish Cookie Dough Truffles, or cult classics like Taiwanese Egg Yolk Popcorn.