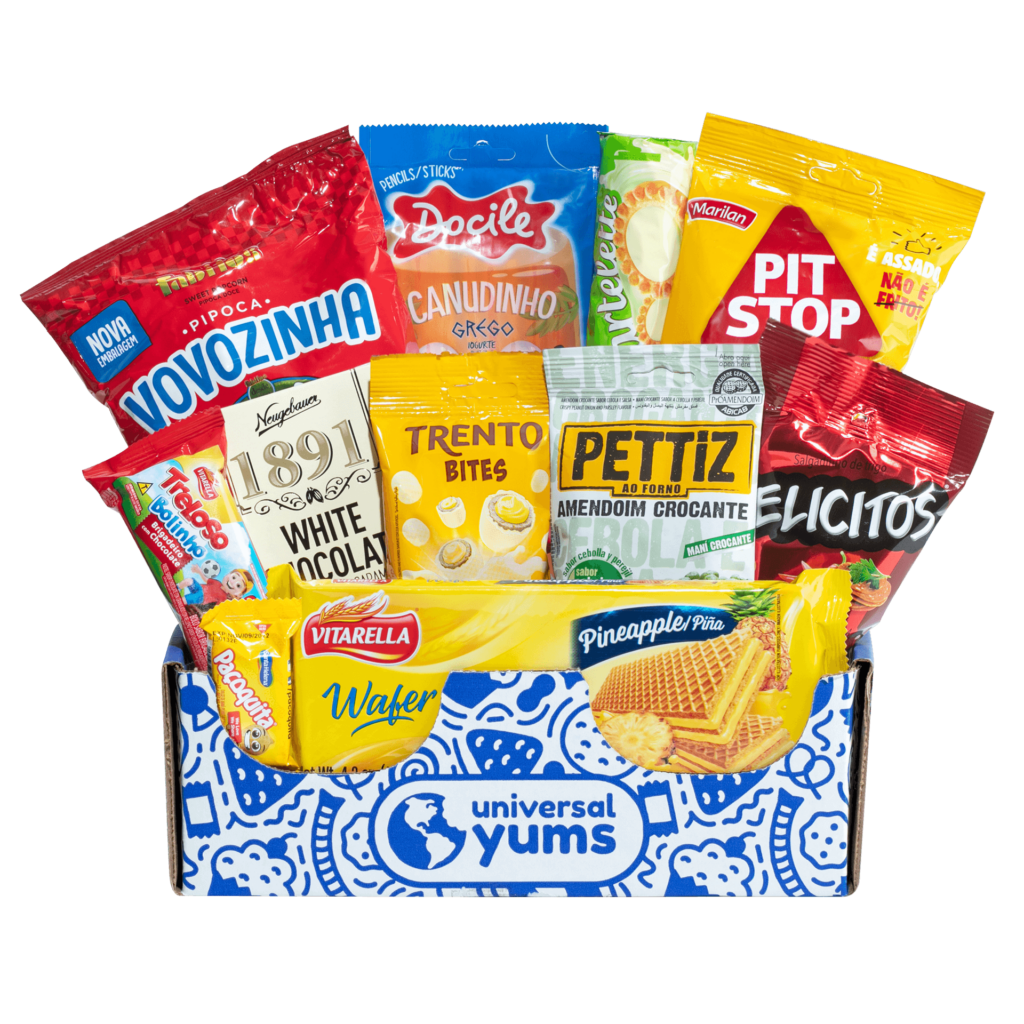 Explore
Brazil
Hit up the tropical beaches of Brazil! Traditional Brazilian Sweet Popcorn and crispy White Choco Passionfruit Bites will make you want to dance like it's Carnival!
What's in a box
A tasting experience
Laugh, savor, and debate yum vs. yuck as you taste test your way around the world.
Cultural exploration
Play trivia, learn snack history, and enjoy interactive games as our 12+ page booklet guides your journey.
Your new favorite snack
Fall in love with fan favorites like Swedish Cookie Dough Truffles, or cult classics like Taiwanese Egg Yolk Popcorn.