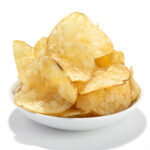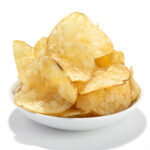 Wild Thyme & Rosemary Crisps
English crisps with a Moroccan twist.
An English-Moroccan fusion seasoned with wild herbs handpicked from the Atlas Mountains.
Back to Browsing
Ingredients: Potato, Sunflower Oil, Rice Flour, Sugar, Salt, Onion, Yeast Extract, Garlic, Rosemary, Tomatoes, Lemon Juice Powder, Black Pepper, Red Bell Pepper, Thyme, Basil, Citric Acid, Oregano, Parsley, Sage, Natural Flavors, Turmeric.
What did you like (or dislike!) about this product?
We want to know! Be the first to write a review.
Log In to Review