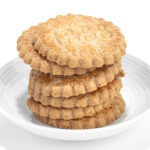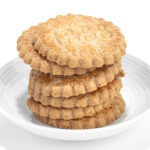 Pure Butter Sables
The butter biscuits that've made the French swoon since 1888.
The perfectly simple French version of a buttery shortbread that will melt in your mouth
French Snacks
Out of stock
Back to Browsing
Ingredients: Wheat Flour, Butter, Sugar, Egg, Salt, Natural Vanilla Flavor.
Contains:&nbsp WHEAT, MILK, EGG.
May contain traces of soy, tree nuts, sesame.