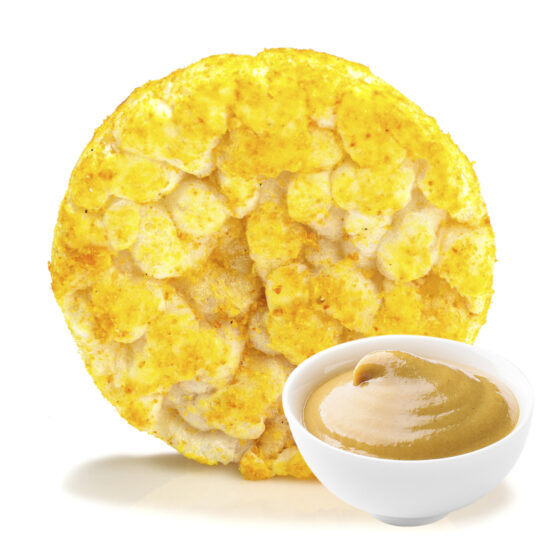 Honey Mustard & Onion Rice Cakes
Whole grains & fingerlickin' honey mustard.
Every nook and cranny bursts with sweet and savory honey mustard & onion. Heathly never tasted so good.
Out of stock
Back to Browsing
Corn, Rice, Palm Oil, Seasoning (Sugar, Salt, Onion Powder, Artificial Flavors, Honey Powder, Mustard Powder), Salt, Turmeric, Sunflower Lecithin.